Automate Your Campaigns and Outperform on Twitter this Easter
In 2022, UK consumers spent a total of £1.3 billion on Easter celebrations. In the US, this figure was $20.8 billion and this year, it's expected to rise to $24 billion.
Easter is one of the most celebrated annual holidays around the world and for brands, it's usually a booming period as many people spend the holiday celebrating with family by going out, purchasing food and gifts and taking trips. 
In essence, businesses are presented with the opportunity to gain conversions by advertising their offerings to consumers through platforms like Twitter.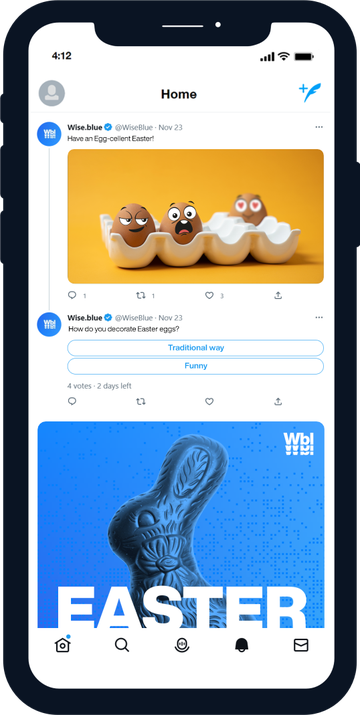 Why should you use Twitter for your Easter campaigns?
Twitter is always at the forefront of the biggest conversations and the most notable celebrations and this undoubtedly includes Easter. 
In 2021, there were 2.3 million Easter-related tweets from 794k unique UK-based authors and over 10 million tweets about Easter globally. 
As Easter 2023 is just days away, it's the perfect time for brands to join the conversation and build brand awareness. And with Wise.blue's automation features, you can focus on creating engaging content and setting up your Twitter campaigns with ease while enjoying the holiday.

Make the most of Easter with Wise.blue's Automated Catalog Ads
Designed to save time, Wise.blue's Automated Catalog Ads works to optimize campaigns by building ads directly from your product catalog, thus simplifying and accelerating the creation of ads.
In turn, advertisers can produce great ads with less effort and enjoy the holiday while connecting with buyers online.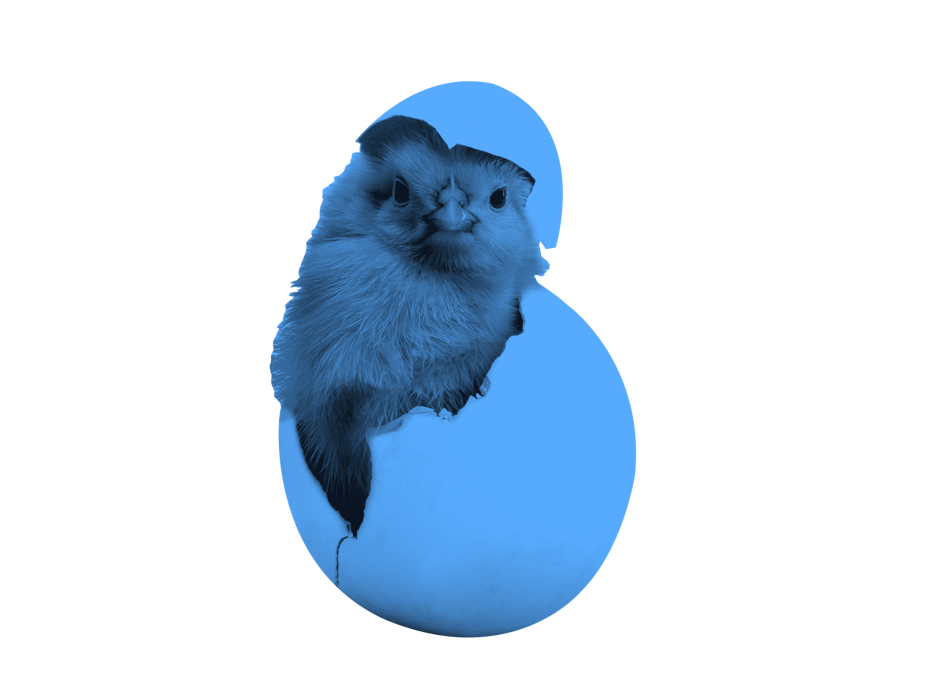 How can you boost your Easter campaigns with Automated Catalog Ads?
Automatically create Twitter ads from your product catalog

ACA uses your existing product catalog to create and schedule ads for multiple audiences, allowing you to quickly and easily showcase your best-selling products to users during the holidays.

Schedule ads before Easter

Publish multiple ads with variations in visuals and text

With ACA, retail and ecommerce brands can target various customer groups using different sets of creatives, texts and CTAs to advertise their products.

Share your product offers

Regularly refresh ads after you update your product catalog

With ACA, advertisers can regularly refresh and update ads and ensure that they're always sharing relevant content that's focused on what buyers are looking for at every point in time.
Connect with Audiences and Grow Engagement for Easter
Wise.blue's Poll Ads and Conversation Cards enable brands to build engagement by joining the Twitter conversation and interacting with users. With these tools, you can ask your followers Easter-related questions and get their opinions on their favorite gifts to buy, their top destinations for the Easter holidays and how they like to celebrate.
Advertisers can also build relationships with users by enabling one-on-one interactions and offering them personalized brand experiences that will foster brand loyalty.
Our Heart2Remind feature will help you keep your audiences updated on special offers or share gift recommendations with them. You can also tailor messages to each customer to deliver a personalized experience or delay responses so they act as reminders/updates. 
Ready to win over audiences for Easter and gain more conversions with automation? Reach out to Wise.blue today and let us help you outperform on Twitter!
Connect
Ready to outperform on Twitter?