Why Consider Twitter for Your Black Friday Full-Funnel Media Strategy?
Black Friday is the busiest shopping day of the year in the US.
This is a revenue-boosting opportunity to advertise products and services on a platform with the most influential and ready-to-buy users: Twitter.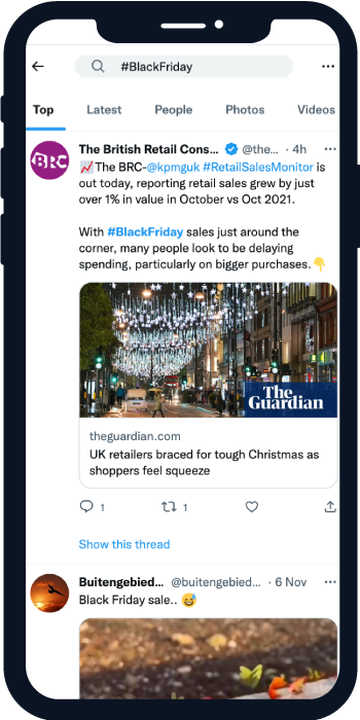 In 2021, 88 million Americans shopped online for Black Friday, with total spending reaching $8.9 billion. During the same period, buyers in the UK spent around $9.2 billion.
Twitter users are known for being up to date on trends, brands and products, so people tend to seek their advice. In fact, 9 in 10 Twitter users have influenced their friends and family's purchases. Product interest and adoption are driven by conversation amongst potential and current consumers. These engaging conversations boost brands and products, which is known as a full-funnel media strategy.
Twitter is the hub for all trending conversation, enabling users to gain good understanding of certain products or services directly from those already familiar with the brand and thus adopt their interests. With Twitter users being so influential and Black Friday being so focused on sales, the two combined create an undeniable revenue-boosting opportunity.
Wise.blue, a powerful performance marketing solution for Twitter, has created technology that takes care of your workflow efficiency, campaign automation and optimisation, allowing you to harness the full potential of Twitter, a platform with users that are more willing to make purchases when compared to users from other social media platforms.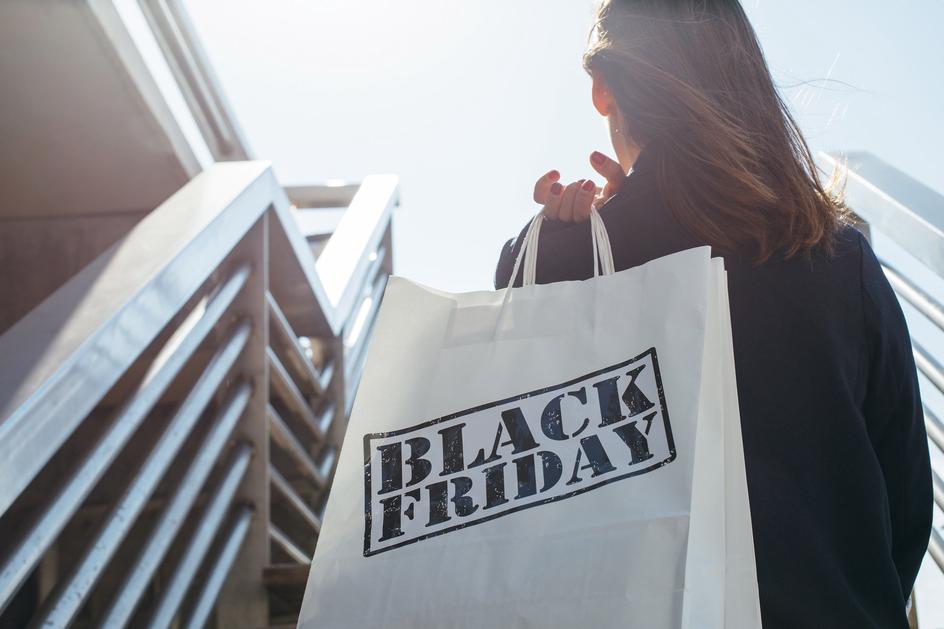 How Wise.blue can help you outperform on Twitter during Black Friday?
Workflow Efficiency

You don't have to manually schedule ads for Black Friday deals. Instead, use the Automated Catalog Ads tool to schedule ads for you, targeting different locations and demographics. It scales up your efficiency as it automatically creates ads from your product catalogs and publishes them in bulk with variations in visuals, text and product prices. Wise.blue's experts know that products tend to go out of stock quickly during the sales period, so if you choose to update your product catalog during the campaign, no worries; it regularly refreshes ads, so your updates will soon be visible.

Campaign Automation

Wise.blue's Autopilot automates your campaigns, saving you time and enabling you to focus on long-term objectives. Using a predictive AI algorithm, it automatically adjusts bids and budget allocations, whilst optimising campaigns to ensure targets are maintained. In addition, Autopilot reacts to ever-changing auction volumes and prices, thus preventing overspending. Its AI-driven decision-making, 24/7 optimisation and quick reaction to changes significantly reduce your costs.

Optimisation

Reporting & Analytics imports your external data into Wise.blue, allowing you to view consolidated data. It automates data flow to update data visualisation, so there's no need to create a Twitter API connection. The data is presented on customisable dashboards, allowing better and easier analysis. You can also choose between numerous options to review data: you can receive your reports via e-mail or integrate them with tools you already use.

Experiment now and ensure your success before Black Friday. A/B testing will allow you to try different variations of campaign targeting, creative solutions and other variables. It will enable you to see data-based outcomes and improve future decision-making.
Automate your campaign for the biggest sales period of the year and boost your sales with Wise.blue!
Automate your campaign processes with automation tools and ensure that you're outperforming on Twitter, even while you're enjoying the Black Friday deals yourself.
Connect
Ready to outperform on Twitter?