Winclap
Time-saving campaign manager for workflow efficiency.
Winclap is a digital marketing agency operating in Argentina, Brazil, and the USA.
They help brands transform how they attract, acquire, retain, and monetize users with a team of growth experts and AI.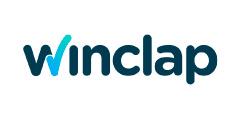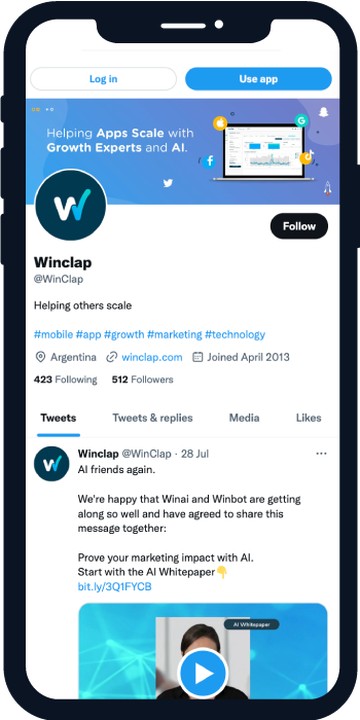 Challenge
Strategy:

To run and optimize campaigns for numerous accounts simultaneously.

Objective:

To find better ways to optimize Twitter campaigns.

KPIs to track:

Client spending and client account balance.
How they did it
Winclap was searching for better ways to optimize their 𝕏 (formerly Twitter) campaigns as they had trouble running and optimizing campaigns for numerous accounts simultaneously. There were also cases where clients had multiple accounts based on different locations, and on 𝕏's native advertising platform, it was impossible to present all accounts in one view. That's why they've decided to approach Wise.blue, whose proprietary tech and expertise led Winclap to the optimization of their 𝕏 campaigns. Campaign Manager, Wise.blue's time-saving feature, was used to manage campaigns, carrying out all steps efficiently and improving performance at every point. Auto reports enabled Winclap to access real-time reports and track campaign results to find the best-performing content and target audiences. Additionally, A/B Testing was utilized to compare the performance of multiple campaigns, thus improving KPIs and results in the long term.
Performance
710%

Increase in client spending in 2022 in comparison to 2021

225%

Increase in client account balance in 2022 in comparison to 2021

10x

Winclap increased their client spending more than 10x, while their client account balance increased 7x.

710%

Comparing H1 results for 2021 and 2022, there was a 710% increase in consumer spending, and their client account balance increased by 225%.
Check what led WinClap to increase client spending by 10x
Connect
Ready to outperform on 𝕏?