Campaign Manager
Fast and easy set-up, plus optimization of even the most complex bulk edits.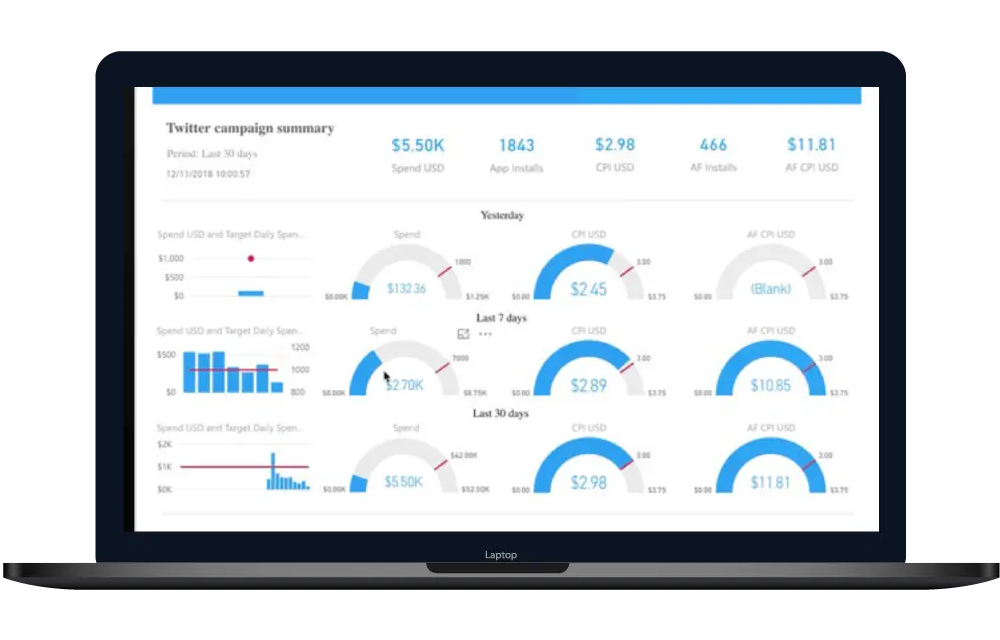 Watch your Campaigns in action
Campaign Manager will help you
Increase efficiency and visibility:

connect and automate to save time and have better visibility: multiple access rights, filtering engines.

Support

full ad groups that are not supported in Twitter Ads UI.

Collect

real-time streaming data from Twitter, Google Analytics, and Mobile App tracking platforms like Adjust, AppsFlyer, Singular, etc.

Duplicate and make

bulk edits
How to
Set up easily
a fast campaign setup gives you more time to scale and optimize.
Click and automate
manage complex campaigns with a 360-degree view at a click of a button.
Get a full view
your multi-client dashboard lets you view all your accounts at once.
Adjust and scale
Campaign Manager allows you to make bulk changes & adjustments quickly at the account, campaign, or ad-group level.
Why should I care?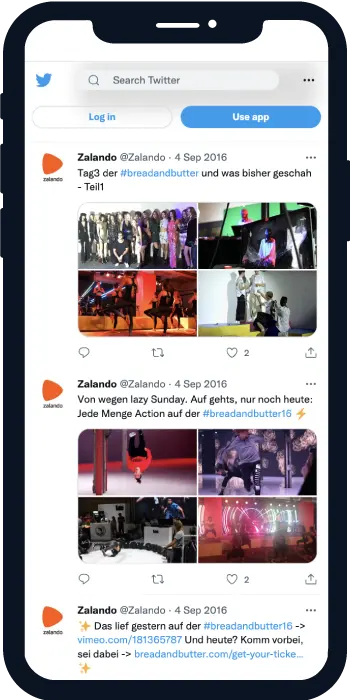 400 %
installs increase
Zalando, a European e-commerce company, was struggling to communicate with consumers in 17 European markets simultaneously. Considering the complexity of their performance campaigns and a significant number of different audiences, they decided to choose Wise.blue, and here's what happened: WB Campaign Manager allowed them to manage their campaign in a simple and easy way and ultimately reach all ad group targets. This resulted in the number of installs increasing by over 400%!
Why is it Important?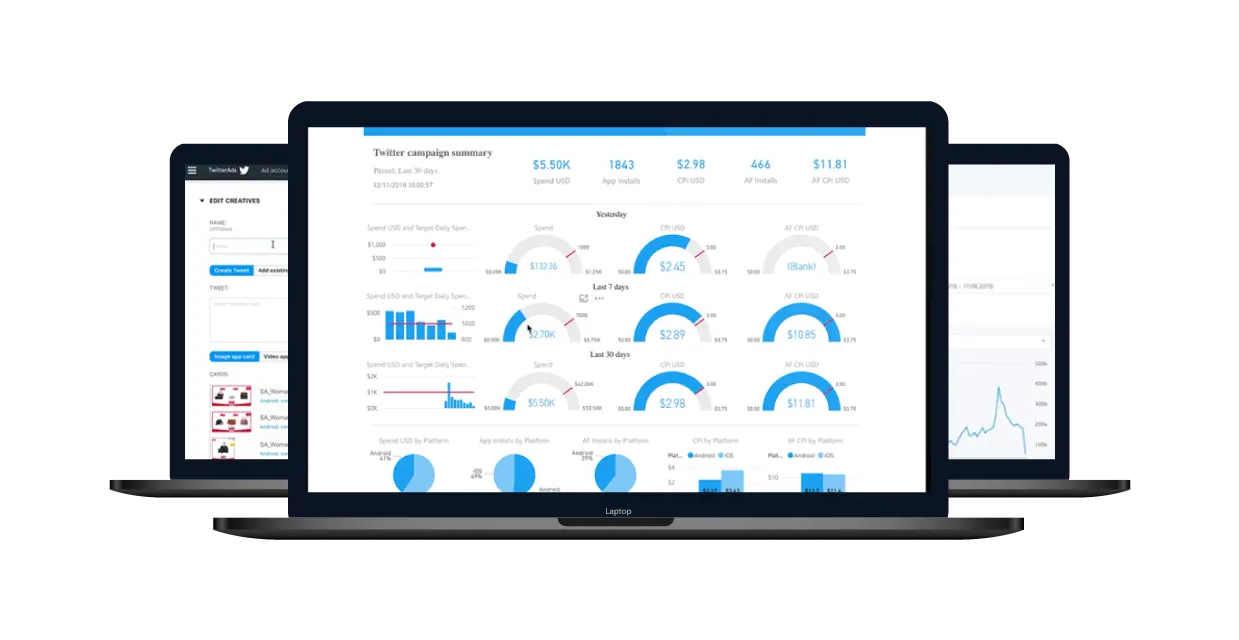 Manually managing the workflow of a performance campaign can be a grueling proposition. A successful campaign might require you to update anywhere between 500 and 1000 ads a month, all of which require launching, management, and pausing. Campaign Manager optimizes this workflow by simplifying ad management & running automated campaigns with multiple variables.
Ready to simplify ad management?