Techland
230% increase in the user engagement
Techland is a worldwide game developer and publisher.
Their most popular and critically acclaimed title is the Dying Light franchise, played by more than half a million unique gamers every month.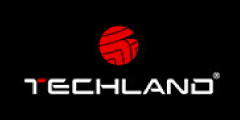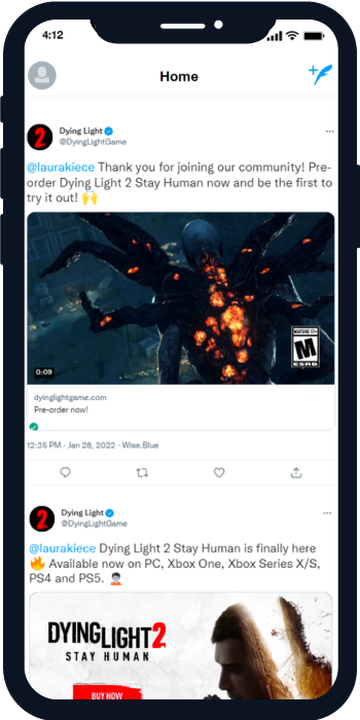 Challenge
Strategy:

To promote the launch of the new game.

Objective:

To spark conversation about the game, connect with the right audience and achieve sales post-launch.

KPIs to track:

CPLC, CPSV, CPM and CTR.
How they did it
Techland was looking to generate buzz around their new game, Dying Light 2, as well as connect with the 𝕏 gaming community and achieve sales after launch. To complete their mission successfully, they utilised Wise.blue's Heart2Remind feature, a brand reminder feature perfect for new product launches. A promotional tweet with a preview of the new game was sent to 𝕏 users, encouraging them to like it in order to receive updates about the game. After liking the tweet, an instant response was sent to motivated users, thanking them for joining the Techland 𝕏 community. On launch day, and two days succeeding the launch, opted-in audiences received a tweet notifying and reminding them about the game's official release. Using this approach, Techland and Wise.blue managed to engage the 𝕏 gaming community and create a personalised brand experience that converted users into customers. The campaign resulted in more than 6,400 likes on the first promotional tweet and more than 10,000 link clicks overall.
Performance
1.95%

Overall engagement rate

75%

Improvement in cost per link

230%

Increase in user engagement
Connect
Ready to outperform on 𝕏?