Automate for Black Friday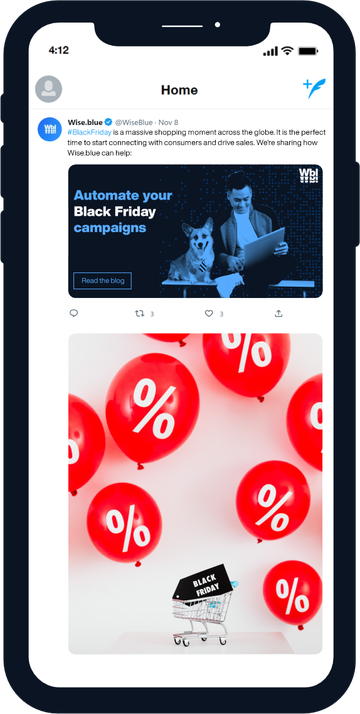 This year, as consumers are bound to spend more during the sales period, brands are once again presented with a revenue-boosting opportunity to advertise products and services to their customers via social media platforms such as 𝕏*. And if you want to optimize your ads, reach the largest possible audiences and achieve your KPIs, the use of Wise.blue's marketing automation tools is undoubtedly the key to success.*
Automate Your Black Friday Ad Creation Process with Wise.blue
As this year's Black Friday period is quickly approaching, now is the perfect time to start connecting with consumers and advertising your goods/services. It can be quite tasking to produce ads for every single product, service or offer, while targeting various groups of buyers but this is where the power of marketing automation comes into play.
With our automation tools, you can automate your campaign processes and ensure that you're outperforming on 𝕏, even while you're enjoying the Black Friday deals yourself.
Win Over Buyers with our Automation Tools
Automated Catalog Ads - Designed to save marketers' time, our Automated Catalog Ads feature simplifies and accelerates the ad creation process. 
It works by building ads directly from a user's product catalogs and scheduling them for selected customer groups.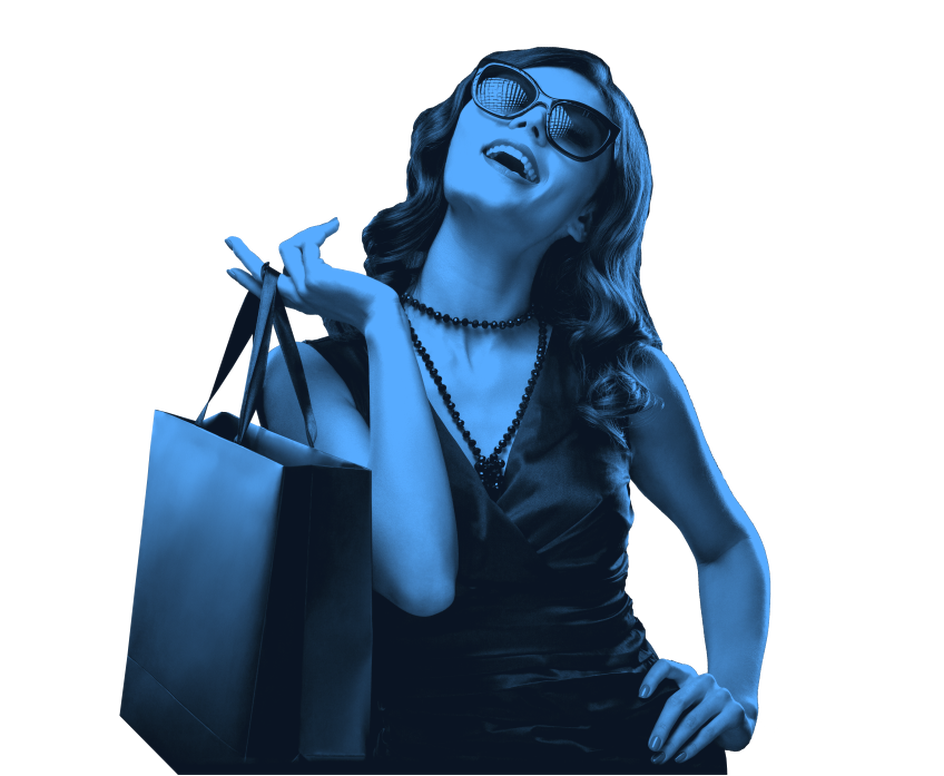 What can you do with Automated Catalog Ads?
Automatically create 𝕏 ads from your product catalog

Schedule ads for Black Friday targeting different locations and demographics

Publish multiple ads with variations in visuals, text and product prices

Showcase your best selling products

Regularly refresh ads after you update your product catalog
Wise.blue's Reporting & Analytics Platform
Integrated with website and mobile app tracking analytics platforms, Wise.blue provides businesses with enhanced and actionable campaign insights in real time. 
The data collected from these platforms are then presented on customizable dashboards for 'better and easier analysis'. 
Essentially, with this tool, you can save time by automating reports using insights to produce the best-performing product ads.
What VALUE does Wise.blue's Analytics platform provide?
Create custom reports that are not available on 𝕏 - see the most meaningful metrics.
Import external data into Wise.blue - view consolidated data.
Automate data flow to update data visualization - no need to create a 𝕏 API connection. 
Numerous options to review data - receive your reports via email or integrate them with tools you already use.
Connect
Ready to outperform on 𝕏?