An Interview with Wolt - Automating the Creation of Twitter Ads with Automated Catalog Ads
Widely known for their food delivery platform, Wolt is a Helsinki-based technology company that was founded in 2014 with the mission to simplify and improve access to delivery services.
Since then, they've become a leader in the delivery industry and expanded their operations to 23 countries.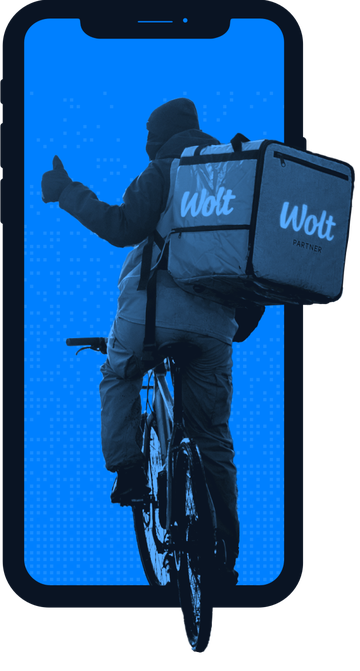 We caught up with Wolt's Performance Marketing Manager, Anton Rudenko, to discuss their biggest marketing challenges and how they've optimized their ad creation processes with Wise.blue's Automated Catalog Ads.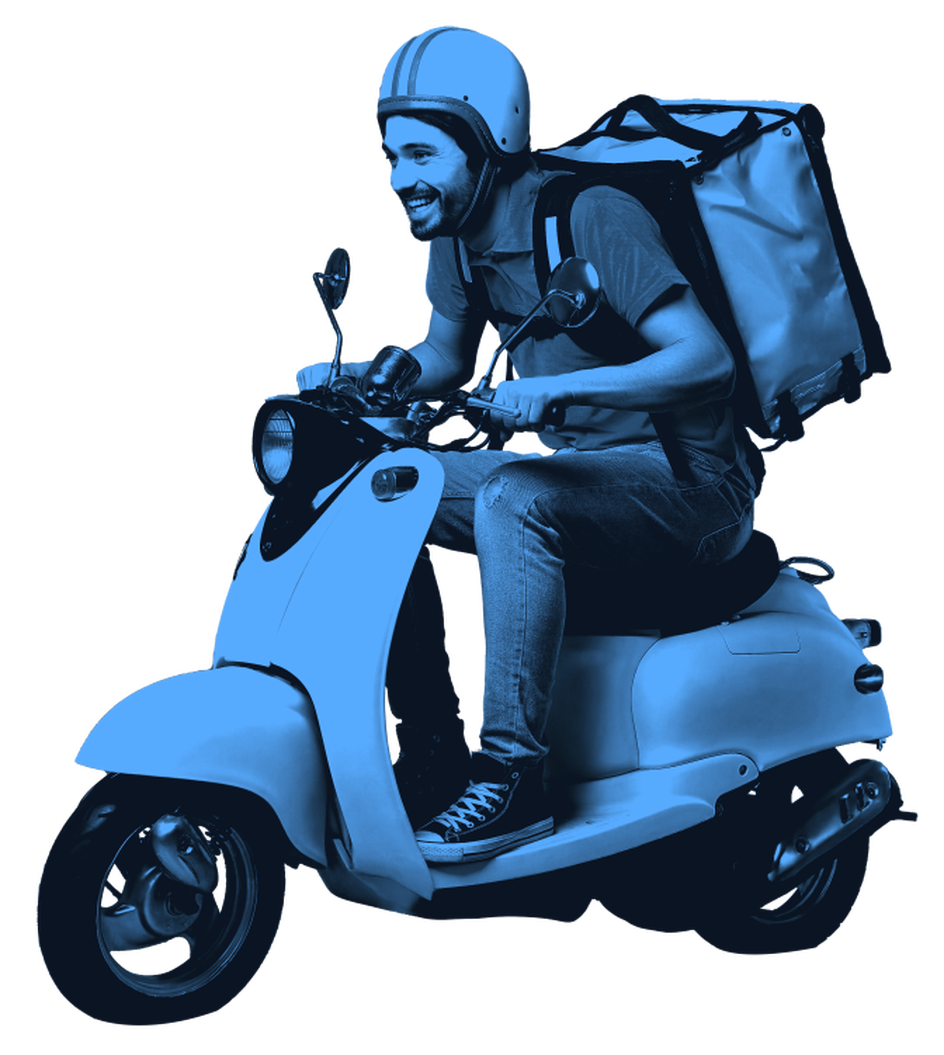 An Interview with Wolt
Give us an overview of your business. What is Wolt and what does it do?

Wolt is a technology company that makes it incredibly easy to discover and get food and products from the best restaurants, grocery stores and other local shops delivered to your home or office. Since they launched 7 years ago, Wolt has expanded from a restaurant food delivery platform in the Nordics to a leading player in the delivery of everything across EMEA. Wolt works with tens of thousands of restaurant and retail partners, and over a hundred thousand courier partners across 23 countries and 250+ cities. In November 2021, Wolt and DoorDash announced that they would be joining forces, and the transaction was expected to close in H1 2022. We continue to expand rapidly and are looking for more talented individuals to join us.

Wolt not only offers great apps to customers and partners, it is also developing a broad range of technologies and solutions. Our apps (iOS and Android) have the industry's highest reviews largely because of our customer-centric approach to how we build our products and operations. For example, our customer service team responds in a matter of minutes, in the customer's own language.

With Wolt being international, and locally focused in each market, what are some of your largest marketing challenges?

Achieving at a high scale while maintaining a local feel and customization has been a challenge that we are continuously finding innovative solutions for alongside our rapid growth. Managing large inventories of creatives, while also pushing out new time-sensitive campaigns is a balancing act that requires substantial effort and relies on having the right tools for the job. Recent changes in reporting granularity, due to iOS privacy controls, have also introduced a number of additional limitations with respect to the number of campaigns/ad sets we can run simultaneously.

How have you decided to use Automated Catalog Ads?

The tool appealed to us because it offered us an opportunity to automate scheduling and deployment of creatives, circumventing the need for launching new campaigns/ad sets at the same time. This was especially useful for iOS app campaigns which impose a strict limitation on the number of ad sets that can be live concurrently.

How did the Wise.blue team assist in making Automated Catalog Ads work for you?

The Wise.blue team has been very helpful in setting up ACA for our accounts, coaching our team members on how to use it, troubleshooting any issues, and even customizing certain elements specifically for us. This has enabled us to give more team members access to creative scheduling while maintaining robust budget controls. We hope that the team will continue to further develop the tool with us so that it meets our needs even better in the future. We are using ACA for Twitter ads and we are using similar tools from another vendor for Facebook, so we're eager to see this product develop further in the future.

What are the benefits you found from using Automated Catalog Ads?

Has Automated Catalog Ads helped your team to stay hyper-local across your international markets?

We've been able to achieve hyper-local creative deployment at scale for Twitter, which is something that would have previously required a considerably higher workload from the team.

If we took Automated Catalog Ads away from you right now, how much time would it take your team to run the same campaigns: Uploading and keeping track of fresh or old creatives and making sure the right promotion is displayed to the right audience in the right geo-location?

The thought of losing the ACA feature at this point sends shivers down one's spine. We have quickly grown accustomed to the convenience of this solution and many of our team members are now using it on a regular basis.

Does ACA enable you to have less human-errors while running campaigns on Twitter?

We have definitely seen a drastic improvement in accuracy by using ACA. The days of having old creatives linger in ad groups way past their expiry dates are behind us. And there is no longer talk of having to delay campaign launches simply because they fall on a weekend. We are also seeing fewer human errors due to the simplified processes ACA provides.

Has the use of ACA benefitted the clients/restaurants your local teams work with?

Definitely. The restaurants we work with are now able to enjoy greater exposure of their creatives and time-sensitive campaigns, with more precise targeting and accurate timing than what we were able to offer before we implemented ACA.
Automation
Import your product catalog and automatically create and schedule ads – even if your campaign requires hundreds of ads to be launched, managed, paused, and updated.
Connect
Ready to outperform on Twitter?